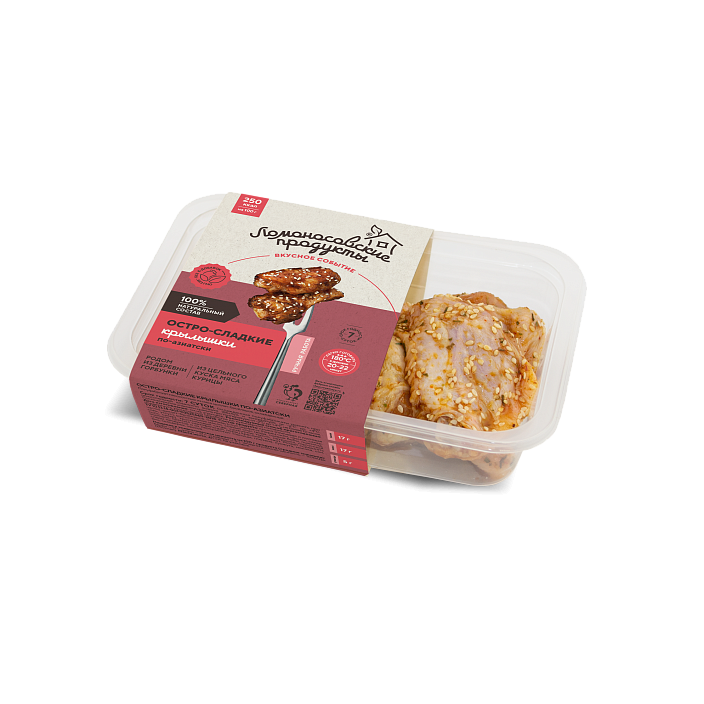 Nutritional and energy value per 100g
(average values)
:
Consist:
chilled chicken wing without brush, marinade (shirach sauce (chili pepper, garlic, sugar, salt, vinegar), vegetable oil, soy sauce, cane sugar, sesame oil, dried parsley, mustard powder, potato starch, chili pepper), sesame.
May contain traces of: gluten, milk, celery, nuts, mustard, eggs and their derivatives
Expiration date:
No more than 7 days from the date of manufacture at a storage temperature from -2° C to + 4° C.
Cooking method:
Fry in oil on both sides over medium heat until cooked through. Cooking in the oven is possible.
Packaging
Type of packaging:
Individually packed – barrier tray.
Group packaging: Cardboard box - number of attachments - 4 pieces. individual packages (trays).