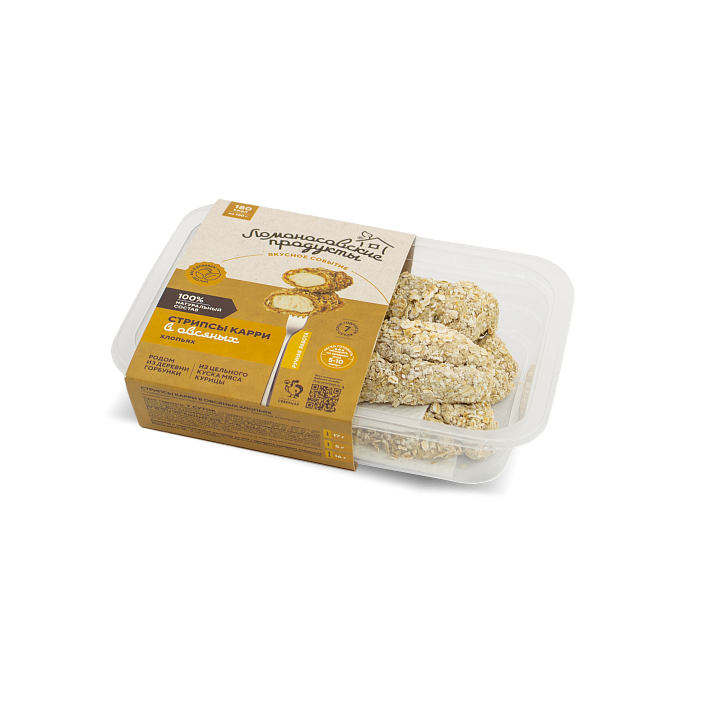 Frozen product
Chilled product
Nutritional and energy value per 100g
(average values)
:
Consist:
Сhilled broiler chicken breast fillet, curry marinade (sour cream (15% fat), spicy curry spice, dried garlic, salt, black pepper), wheat flour, ice cream (dry egg melange, drinking water, salt), oat flakes.
May contain traces of: gluten, sesame, soy, celery, nuts and their derivatives
Expiration date:
No more than 7 days from the date of manufacture at a storage temperature from -2° C to + 4° C.
Cooking method:
Put the strips on a preheated frying pan with vegetable oil. Fry evenly on each side for 4-5 minutes until golden brown.
Packaging
Type of packaging:
Individual packaging: barrier tray.
Group packaging: Cardboard box - number of attachments - 4 pcs. individual packages (trays).