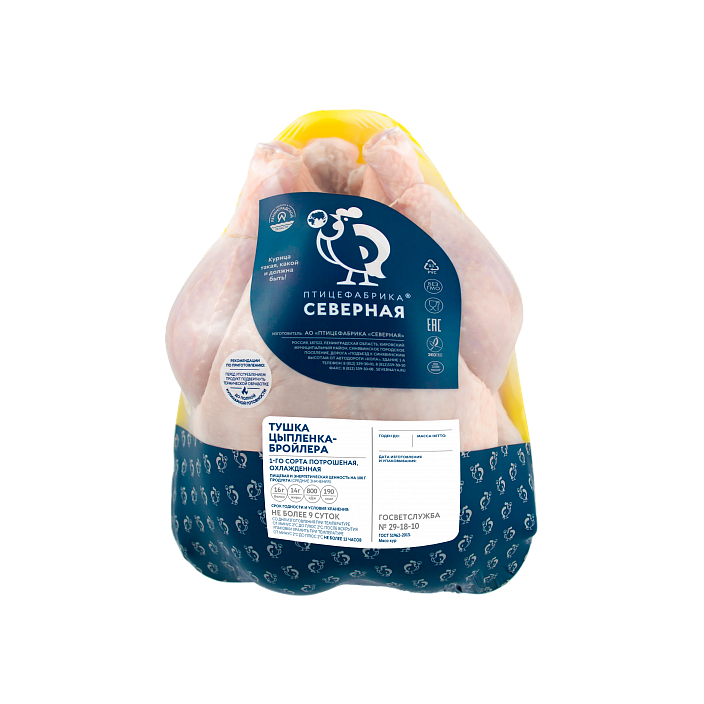 Frozen product
Chilled product
Nutritional and energy value per 100g
(average values)
:
Expiration date:
No more than 7 days at a storage temperature from minus 2°C to plus 2°C.
Cooking method:
Before use, subject the product to heat treatment until fully cooked.
Packaging
Type of packaging:
Individual packaging: product on a polystyrene tray with a moisture-absorbing cloth wrapped in PVC foil.
Multiple packaging: corrugated cardboard box - number of attachments - 4-6 pcs. trays.