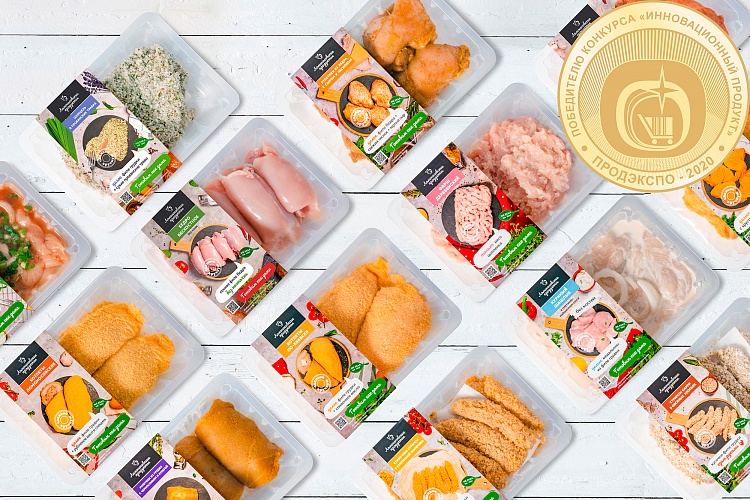 In February 2020, "Lomonosovskie products" were presented in Moscow at the PRODEXPO-2020 exhibition as part of the Innovative Product award.
Handmade natural chicken ready-to-cook products from a fresh meat were highly appreciated by the commission and took two Gold medals: for the juicy "Thigh Rolls with Cheese and Garlic" and for the branded "Lomonosovskie Cutlets" which is loved by customers.
FYI: The "Innovative Product" award is a prestigious professional competition that annually opens new high-quality food products for consumers. The award proposes 4 categories of innovation: innovation in product composition, innovation in packaging, innovation in technology, and innovation in consumer convenience.