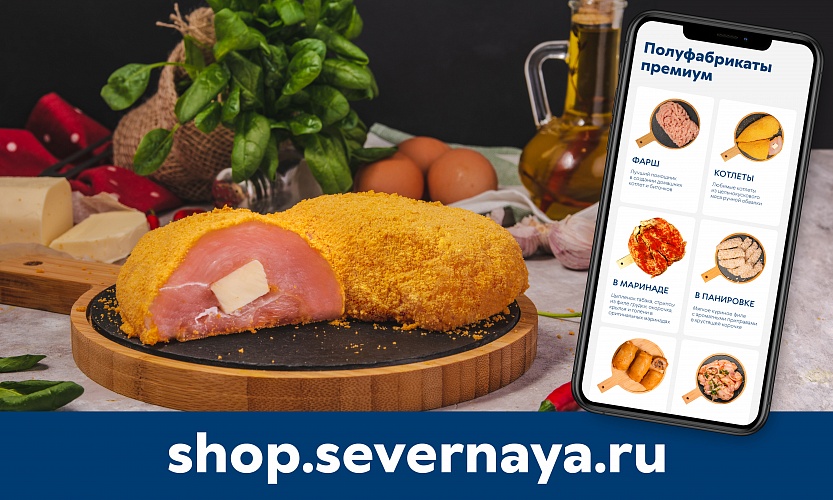 "Lomonosovskie products" - premium quality semi-finished products, have edded to the catalog of the online shop of JSC Poultry production "Severnaya".
Now the assortment includes cutlets, rolls, kebabs and chicken Tabaka. As well as semi-finished products in a marinade for home and garden - breast fillets, drumsticks, wings, chicken legs.
Semi-finished products "Lomonosovkie products" are made with special trepidation, this helps to preserve the naturalness and taste of the product. The composition does not include enhancers, flavors, colorants, preservatives, stabilizers and other artificial components. All products are handmade with minimal use of technology.
The appearance of new line "Lomonosovkie products" in the official online shop will allow to receive premium quality products directly from the manufacturer in the shortest possible time.