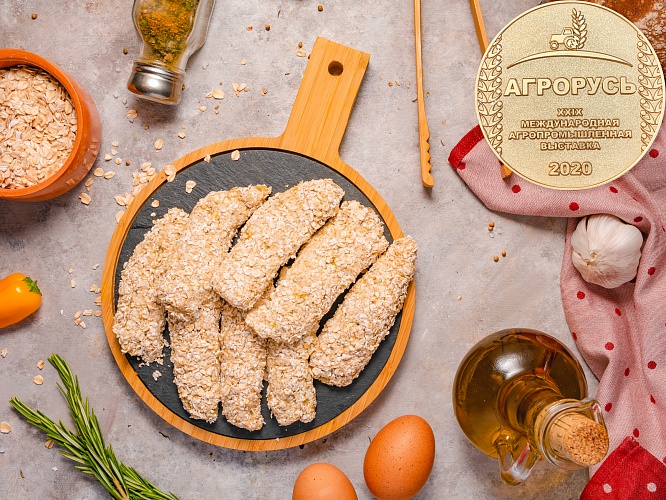 In September 2020, the 29th agro-industrial exhibition-fair "Agrorus"-2020 was held in Saint Petersburg. The exhibition is held annually and is the largest platform in Russia for exchanging experience and discussing prospects for the development of the agricultural sector.
More than 500 companies – from small farms to leading industrial enterprises-presented their products at the event.

As part of the exhibition" Agrorus " brand "Lomonosovkie products" took a part in the competition "Gold medal".

Both products – traditional Kiev cutlets and innovative Strips in oat flakes were awarded the highest award in the category "For achieving high results in improving the quality of food products".

Reference: Enterprises, farms and individuals who have developed and manufactured products that are characterized by novelty, originality, technological and design solutions, practical utility and reliability can participate in the "Gold medal " competition.