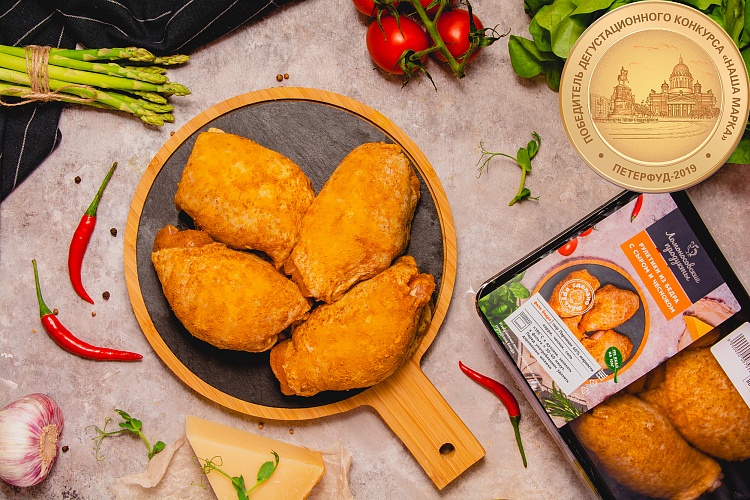 In November 2019, a new line of "Lomonosovskie products" from JSC "Poultry Production "Severnaya" was presented at the 28th International Food Exhibition PeterFood-2019.
The exhibition is held annually in St. Petersburg and has a local character, attracting regional producers, distributors, retail chains and restaurants.
During the exhibition, "Lomonosovskie products" participated in the "Our Mark" award and won two awards: the Gold Medal for the super-meat cutlets "Lomonosovskie" and the Silver Medal for the natural mince "Derevenskiy".
We are proud of our products and the high marks from the jury!
FIY: The award "Our Mark" promotes the production of high-quality food products and conducts the selection and an evaluation by a tasting committee consisting of representatives of the St Petersburg State Institution "Center for Quality Control of Goods (Products), Works and Services" leading specialists of the Faculty of Food Biotechnology and Engineering at ITMO University (St.-Petersburg).