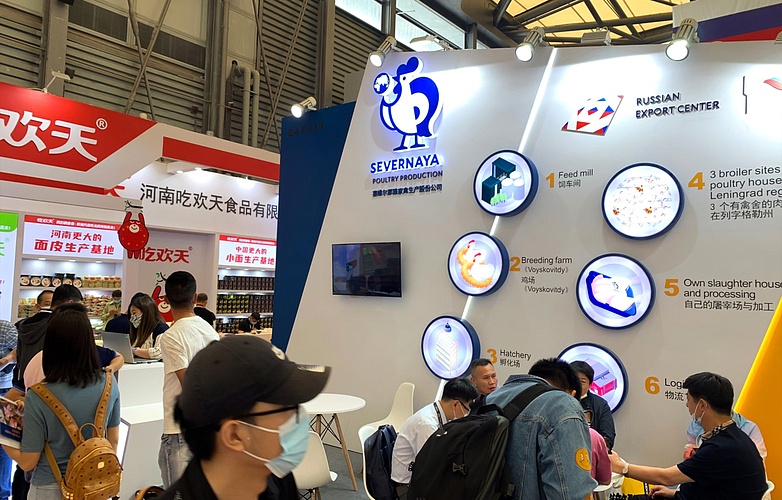 In May 2022, JSC "Poultry Farm "Severnaya" was accredited for the export of products to Africa and Mongolia.
For African countries (Cape Verde, Liberia, Mozambique, Senegal, Equatorial Guinea, Togo, Guinea, Congo, Angola, Gabon, Ghana, Benin) are planning to export: whole chicken 1 kg-1,2 kg, chicken fillet, wings, chicken parts for soup, backs and broiler chicken spine back part. All products will be completed in a 10kg box.
For Mongolia will be available for export: whole chicken, wings, breasts, drumsticks, thighs and leg quarters.
The company is also accredited to supply products to the EEC countries (Republic of Armenia, Republic of Belarus, Republic of Kazakhstan, Kyrgyz Republic), Serbia, China, and Vietnam.