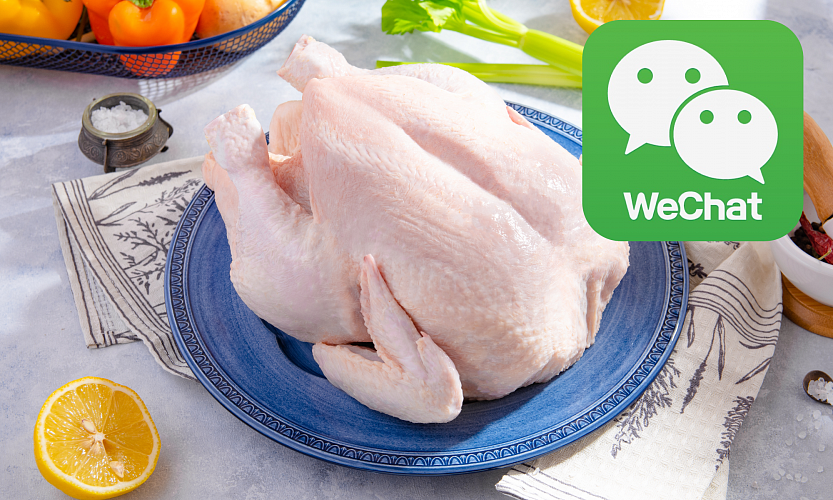 JSC "Poultry Production "Severnaya" has been exporting chicken meat to China since August 2019. The volume of exports for the year allowed "Severnaya" to become one of the leading Russian export suppliers of chicken.
The social network WeChat is very popular in China. For this reason, it was selected for communication on export issues.
The official account of JSC "Poultry Production "Severnaya" in WeChat was confirmed on August 24, 2020. "Severnaya" became the first meat producer in Russia to have a verified WeChat account. Now the profile contains an information about the factory, as well as a product catalog. In the future, it is planned to add useful information content, which will increase a trust in the company and attract new customers.