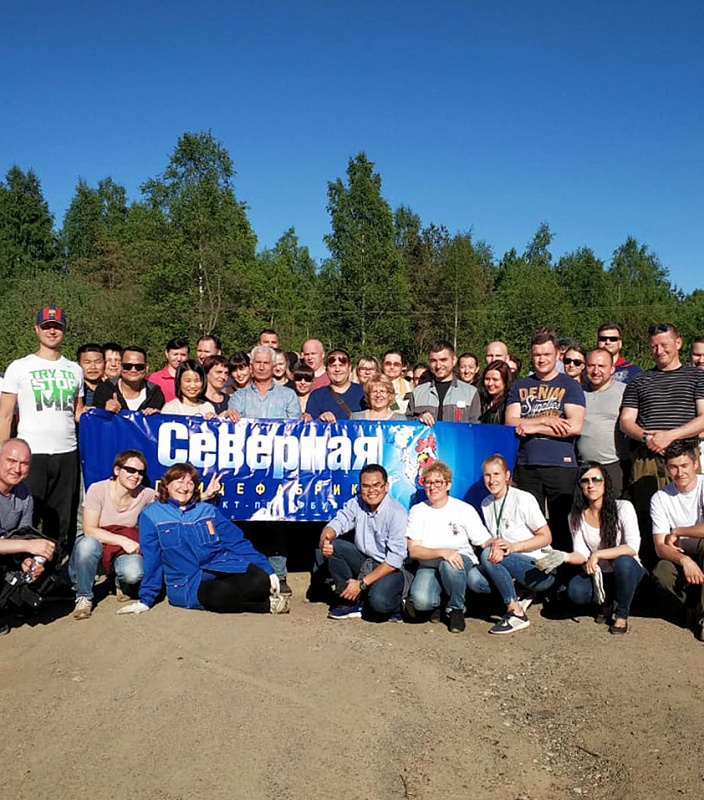 A good tradition of the Poultry Production "Severnaya" and its divisions is an annual Spring clean-up.
In 2017, access roads to the Central office and surrounding areas were cleaned.
In 2018, the Kirovsky district, Molodtsovo village, the recreation area of local residents: a sandy beach, a lake and a surrounding forest were cleaned.
In 2019, together with the administration of the Sinyavino urban settlement, the сlean-up was dedicated to greening the territories of a local school, administration and surrounding zones at the entrance to Sinyavino village. Poultry Production "Severnaya" also participated in the greening of a park for Molodtsovo village.